Come see my new collection at the M. A. Doran Gallery.'s group show The show will run from August 23 - October 5, 2018 in Tulsa, OK.
For the group show, I wanted to create several new paintings that were a departure from the work I had been doing over the preceding months which had been purposely confined to a pallet of black and white. For these new encaustic and collage paintings I ramped up the color and executed the paint applications in a very expressionistic way emphasizing motion and fluidity. The bold colors, imagery and textures are layered on to the surface of these paintings which gradually evolve into finished works of art and offer a different perspective in terms of the dialogue associated with the language of abstraction.
Come see my full collection in this group showing at the M.A. Doran Gallery located at 3509 S. Peoria Avenue, Tulsa, OK 74105. The gallery is open 10:30a to 6:00p Tuesday through Saturday. For more information, contact the gallery at 918.748.8700.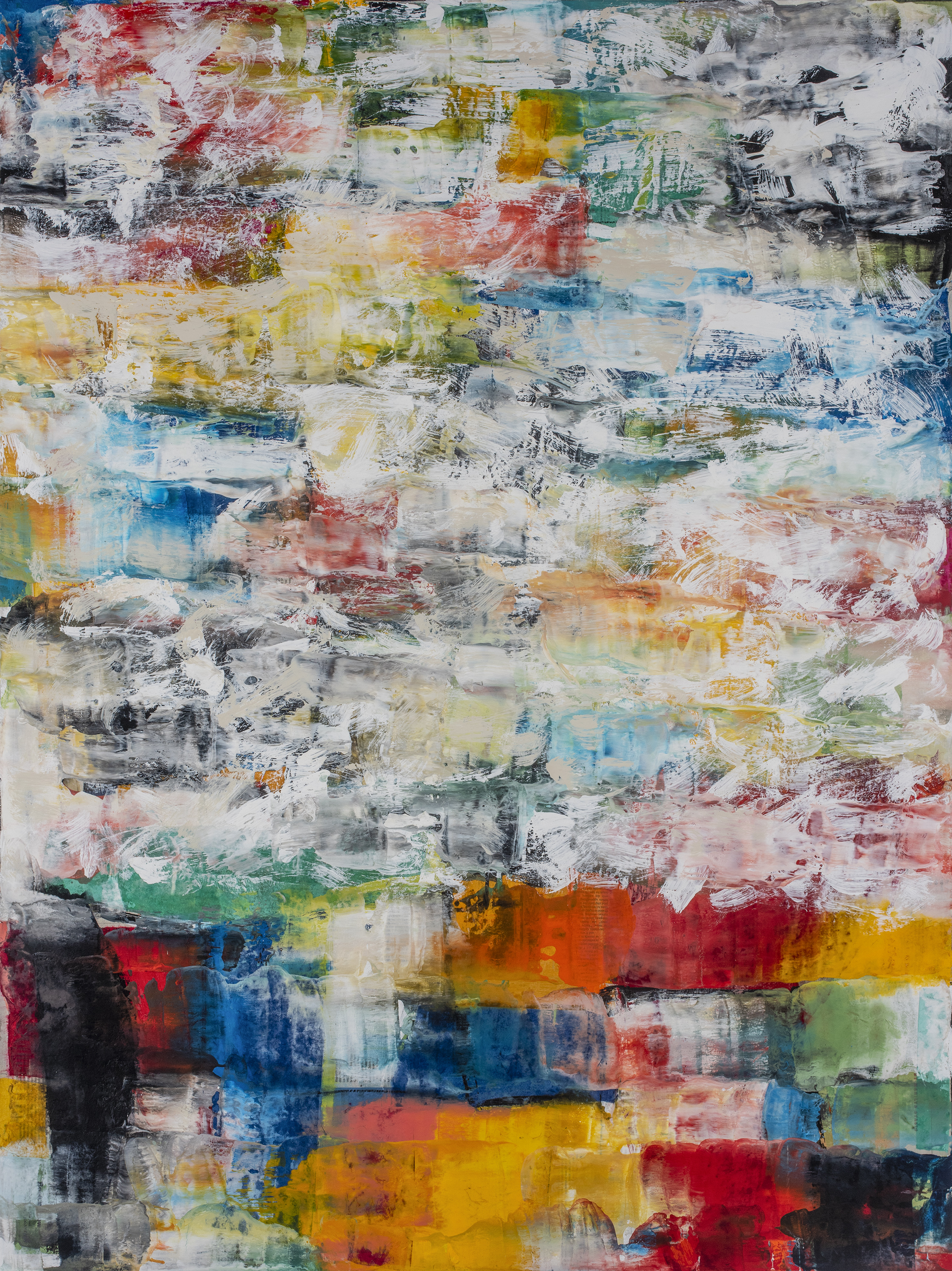 I recently did a series of five small paintings, the "SoCo" series, in order to work through various processes prior to bringing these pictures up in scale. The title for this series is inspired by where my studio is located on South Congress in Austin, TX. I experimented with various paper collage options, encaustic color combinations and heat source applications. I am excited how these different abstract images evolved and to see these paintings fully realized on a larger scale.